Araliya Green Hills
No 10, Glen Fall Road, Nuwara Eliya, Sri Lanka.
Call Us : +94 522 224 150-59
This email address is being protected from spambots. You need JavaScript enabled to view it.
Hotel Overview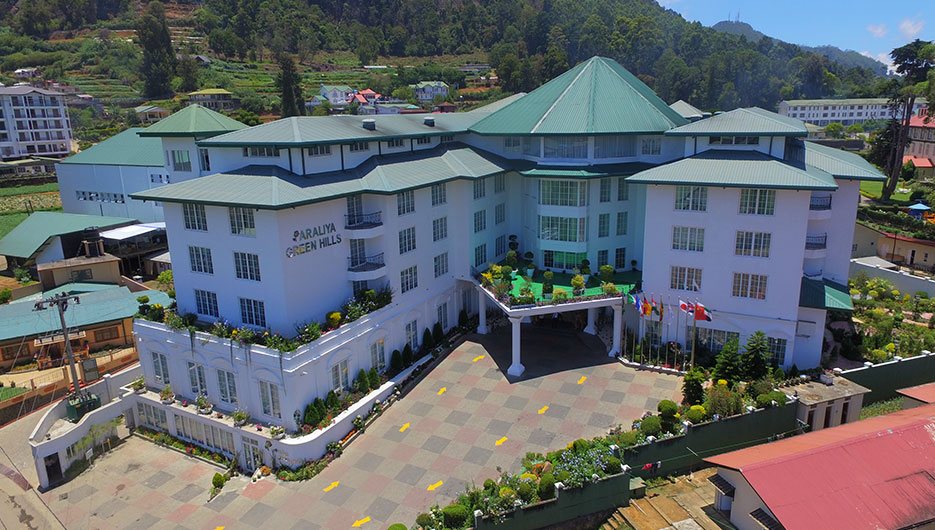 Hotel Description
Experience the Luxury at Araliya Green Hills Nuwara Eliya Hotel
Looking for that one room, one space and one atmosphere that could drown you in a flood of heavenly pleasures? Then head your way to the charming new world named as "Araliya Green Hills" which is, designed and brought to life, highlighting the simply stunning beauty of the surrounding topography.
Araliya Green Hills One of the luxurious Hotel in Nuwara Eliya
The Green Hills of Araliya group is a sensational four star hotel that makes you feel like home... make you feel like you are part of an amazing plan of comfort and definitely makes you feel that, Nuwara Eliya has finally gotten a place where you can totally be yourself with the best of nature's essence.
Our Nuwara Eliya Hotel Rooms for Best Price with Finest Comforts
For the doors of these 160 accommodative delights are opened for you, painted in an addictive charm furnished with the warmth of love... Just the way you like it!