The Blackpool Hotel
Mahagastota Hill Climb, Blackpool, Nuwara Eliya, Srilanka.
Call Us : +94 11 3047373
This email address is being protected from spambots. You need JavaScript enabled to view it.


Hotel Overview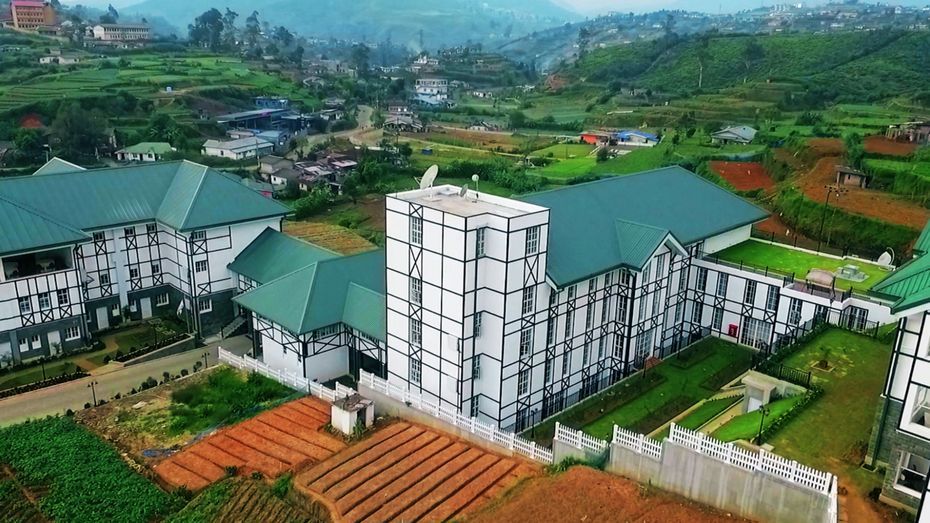 Hotel Description
Peaceful and pristine highlands, blessed with captivating natural beauty and showcasing ancient colonial splendour; what more do you need to revive the mind and body? The Blackpool stands at an altitude of 1876m, surrounded by vast tea estates, carefully tended vegetable plantations and beautiful mountainous terrains. Come, discover The Blackpool's warm hospitality by yourself, and become a member of the 'Princess of Little England'. Indulge in the delicious, local and international cuisine that the Blackpool has to offer and relax in the luxurious rooms that look out to picturesque views presenting the true beauty of Mother Nature. The aroma of Ceylon tea coupled with the sweet-scented mist surrounding the area, adds to the beauty of the place. It is worth getting out of the comfort of your bed to take a dip to feel the warmth of the 'Unu Diya Pokuna', stroll in the hills or cycle alongside the lush green tea plantations. Somehow, the landscape urges you to climb higher, delve deeper and walk further. There are hotels and there are experiences. There are places where you simply stay and places you simply never want to leave. Welcome to BLACKPOOL, where you meet your family in the hills.